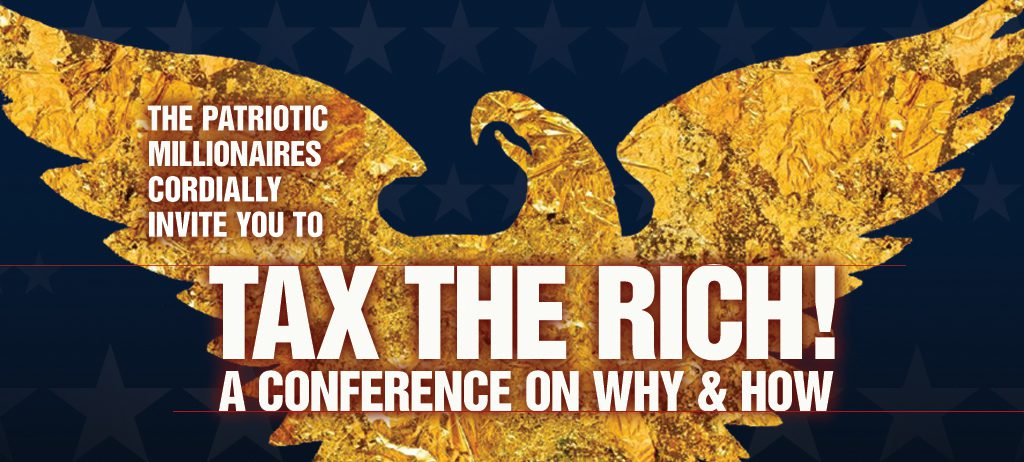 TAX THE RICH! A Conference on Why and How
A very important conversation has finally taken center stage in the American political debate. Everyone from democratic socialist AOC (enthusiastically) to center-right billionaire presidential hopeful Howard Schultz (much less enthusiastically) agrees it is time to tax the wealthiest Americans. Now it's time to talk specifics.
Please join the Patriotic Millionaires in Washington, DC for TAX THE RICH! A Conference on Why and How on April 10th.
TAX THE RICH! will bring together policy experts, leading academics, activists, and elected officials for a 'big ideas' fest that will include TED-style presentations, panels with leading journalists, interactive policy discussions among conference participants, and much more.
Sign up below to be alerted when registration for the conference opens, and for additional details as they come.
[ninja_form id=6]