---
---
---
---
Advisory Board
---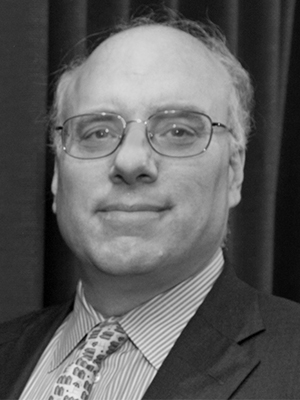 Morris Pearl
Morris Pearl currently serves as Chair of the Patriotic Millionaires, a group of hundreds of high-net-worth Americans who are committed to making all Americans, including themselves, better off by building a more prosperous, stable, and inclusive nation.  The group focuses on promoting public policy solutions that encourage political equality, guarantee a sustaining wage for working Americans, and ensure that millionaires, billionaires, and corporations pay their fair share of taxes.  
Previously, Mr. Pearl was a managing director at BlackRock, one of the largest investment firms in the world.  His work included the Maiden Lane transactions and assessing governments' potential losses from bank bailouts in the United States and in Europe.  Prior to BlackRock, Mr. Pearl had a long tenure on Wall Street where he invented some of the securitization technology connecting America's capital markets to consumers in need of credit.  He is a CFA Charter Holder, a member of the CFA Institute, the New York Society of Securities Analysts, and on the board of Verified Voting and The Center for Political Accountability.  Mr. Pearl lives in New York City with his wife Barbara where he enjoys spending time with his two adult sons and riding his bicycle around the city.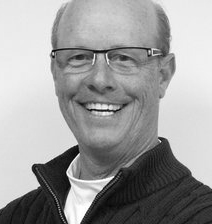 Stephen Prince
Stephen Prince is the Vice-Chair of the Patriotic Millionaires and a businessman who founded National Business Products, now known as Card Marketing Services, in 1993.  In the early years of his company, Mr. Prince focused attention on finding innovative print solutions for the credit, debit, and prepaid segment of the payments industry.  As the gift card phenomenon began to evolve in the late '90's, he switched the company focus from one that provided heavy paper print offerings to one whose primary product line was printed plastic cards and support materials for that market segment.  Today, as gift and loyalty card programs have proliferated and grown, Mr. Prince is invited to deliver his "gift card gospel" to sales staffs, merchant clients as well as potential platform partners all over the U.S. Of late, he has become more and more involved in startups, primarily in the payments industry, where and when his technology experience enhances an opportunity.  Mentoring young entrepreneurs is something he not only enjoys but is something he feels is his responsibility.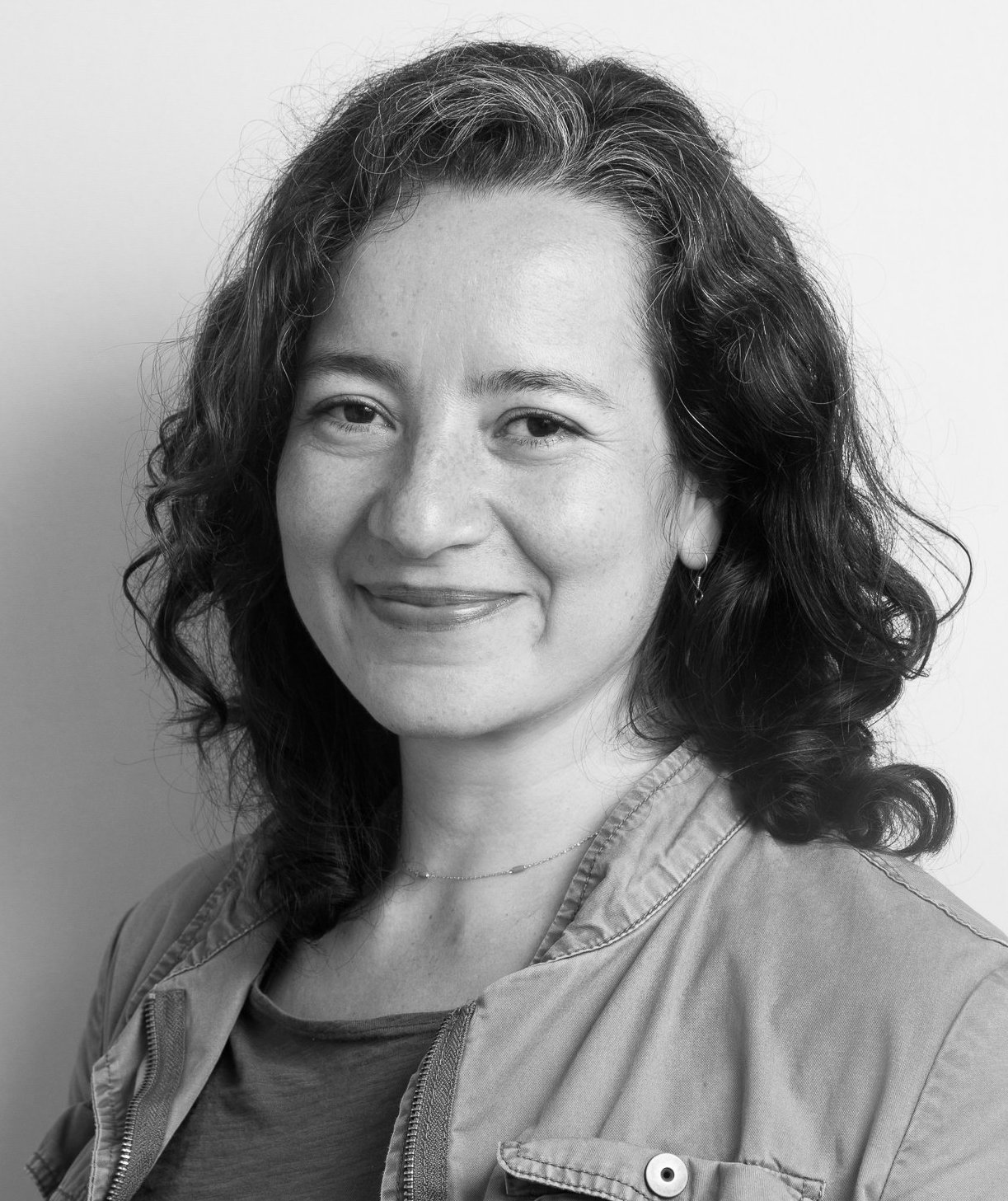 Ana María Archila
Ana María Archila has been a leader in New York and nationally in the fight for immigrant rights, worker justice, LGBTQ rights, and women's rights for two decades. Born in Colombia, Ana María has spent her entire adult life in New York. She co-founded and led several grassroots progressive organizations, including Make the Road New York and the Center for Popular Democracy, and has dedicated her life to fighting for the rights and dignity of working people – Black, Latino, Asian, white, immigrant and native born.
She has fought for years for every young person to be able to access high-quality education–helping lead campaigns to fully fund public schools, create school-based college access programs, and pass the New York Dream Act. She was also deeply involved in the fights for paid sick days, raising the minimum wage, and a range of other economic, racial, and justice campaigns. In New York and nationally, she has been a leader in the fight for humane immigration reform.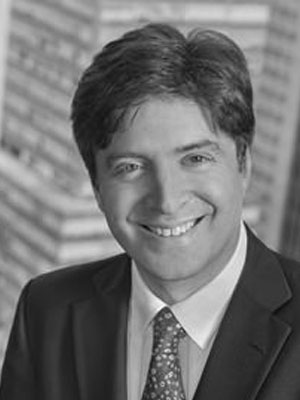 Lawrence B. Benenson
Lawrence Benenson is a Principal of the Benenson Capital Company and a member of the company's Investment Committee, involved in developing and implementing the company's investment strategies and internal operations as well as guiding the company's short and long-term planning.  He guides the company's near-term and long-range planning and has helped Benenson Capital Partners grow to become one of the nation's premier owners of net-leased properties.  He has been involved with the Benenson family business since 1990.  Mr. Benenson is the Chairman of the Institute for the Study of Global Anti-Semitism and Policy and Head Co-Chairman of the Lincoln Center Real Estate and Construction Council.  He serves on the Boards of the Mosholu Montefiore Community Center in the Bronx, the Museum for African Art, the Center for Arts in Education, American Folk Art Museum, the ART/OMI International Arts Center, the New York Junior Tennis League, the Al Hirschfeld Foundation, and the Ad Reinhardt Foundation. He also serves on the Boards of the Inner-City Scholarship Foundation and the Museum of Modern Art (MoMA).  Previously, Mr. Benenson worked for Rose Associates, a real estate investment and development company specializing in Manhattan properties.  Mr. Benenson holds a BA from Duke University.  He is a member of the Real Estate Board of New York, Vice President of the Realty Foundation of New York, and a member of the International Council of Shopping Centers.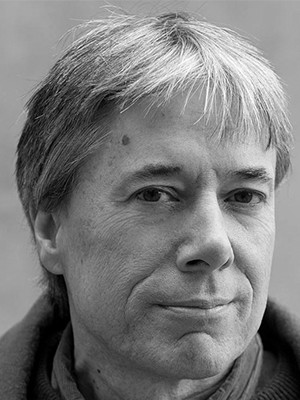 Chuck Collins
Chuck Collins is an author and senior scholar at the Institute for Policy Studies where he directs the Program on Inequality and the Common Good and co-edits Inequality.org.  He is the great-grandson of meatpacker Oscar Mayer and gave away his inheritance at a young age.  Mr. Collins is an expert on U.S. economic inequality and has pioneered efforts to bring together investors and business leaders to speak out publicly against corporate practices and economic policies that increase economic inequality.  He is co-author, with Bill Gates Sr., of Wealth and Our Commonwealth: Why America Should Tax Accumulated Fortunes.  His most recent book is Born on Third Base: A One Percenter Makes the Case for Tackling Inequality, Bringing Wealth Home, and Committing to the Common Good.  Mr. Collins is the co-founder of Wealth for Common Good, which merged into the Patriotic Millionaires in 2015.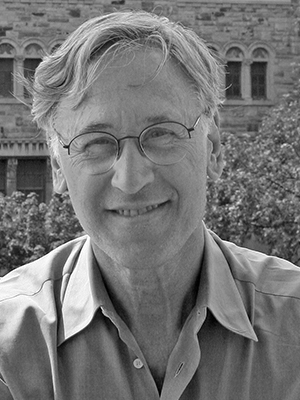 Alan S. Davis
Alan Davis is president of The Leonard and Sophie Davis Fund, a private family foundation.  Mr. Davis is the Director of the WhyNot Initiative, the foundation's program to support social change efforts that have the potential to significantly address problems with the democratic process, income and wealth distribution, universal healthcare, and tolerance.  He was founder and CEO of Conservatree Paper Company, the leading distributor of recycled paper, and founder and CEO of ASDavis Media Group, a publisher of more than 40 travel guidebooks.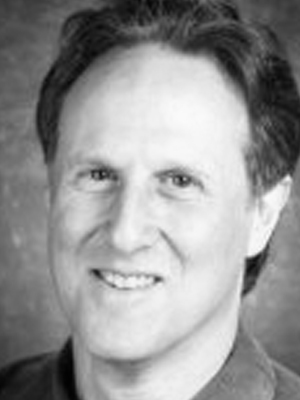 Jerry Fiddler
Jerry Fiddler is founder, CEO and Chairman of Wind River Systems, a software design and consultancy firm with a market cap of over $1 billion.  Mr. Fiddler founded Wind River out of a rented garage and by 2009, the company was the leading provider of embedded software worldwide; its operating systems could be found in millions of devices and was used in historic projects including the NASA Clementine moon probe and all of the Mars rovers and landers. Mr. Fiddler is currently the Chairman of Solazyme, a biotech company doing groundbreaking work in renewable energy, and the Principal of Zygote Ventures, a privately held venture capital fund.  Mr. Fiddler serves on the UC President's Advisory Board on Science and Innovation, the foundation board of Chabot Space & Science Center, and is a trustee of the Mathematical Sciences Research Institute and The California Jazz Conservatory.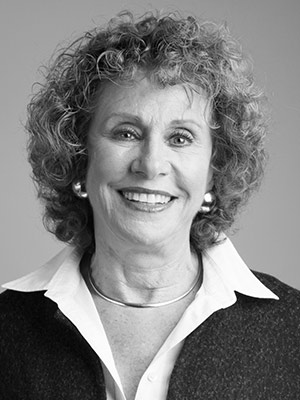 Ellyn Gelson
Ellyn Gelson is a California-based philanthropist who has long supported organizations focused on arts and culture, education, medical research, and charities that provide assistance to the disabled and disenfranchised. Ms. Gelson learned the lessons of philanthropy from her late husband Bernard, the founder of Gelson's Markets, an upscale supermarket chain in Southern California.  Together, the two were committed to a living wage, to lending a helping hand to those who need it, and to providing a quality education—be it at a trade school or a university—so that everyone can enjoy the dignity that comes from contributing to society. Ms. Gelson continues to champion those values today.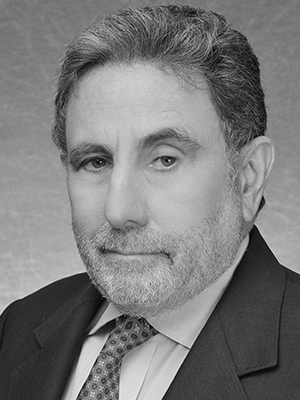 Jeffrey Gural
Jeffrey Gural is Chairman of Newmark Grubb Knight Frank, an international commercial real estate firm covering 320 offices worldwide.  Prior to joining Newmark Grubb Knight Frank, Mr. Gural was a member of the staff of Morse-Diesel Construction Co.  Mr. Gural is recognized as an invaluable member of the Greater New York community, and serves as a member of the Board of Directors for the Real Estate Board of New York, a member of the Board of Directors of the UJA-Federation, Chairman of the "I Have a Dream Foundation – NY," and Co-Sponsor of the Chelsea-Elliot "I Have a Dream" Project," Chair of the Board of Governors for Eugene Lang College- The New School for Liberal Arts, and many more.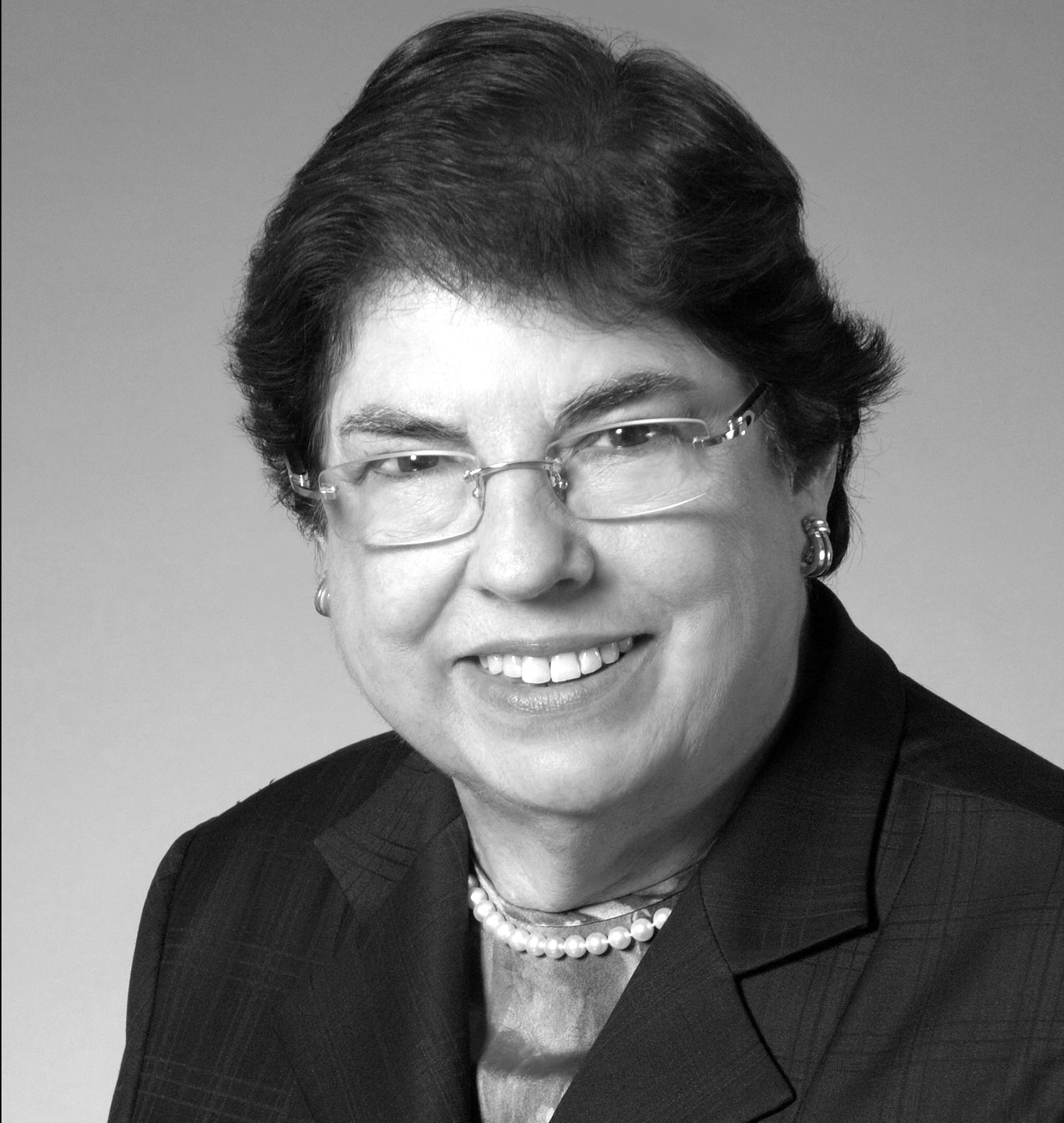 Patricia Martone
Patricia A. Martone is a retired attorney whose work focused on intellectual
property disputes representing technology leaders based in the United States,
Europe and Asia. She is currently a Research Fellow at New York University School of Law where she served as an Adjunct Professor for twenty-eight years. Patricia is also deeply involved in politics. Her principal interests are supporting women running for office and combating wealth and income inequality.
During her forty years in "Big Law", she held partnerships in the firms of Fish & Neave LLP, Ropes & Gray LLP and Morrison & Foerster LLP. From 2014 through 2020, she practiced in her own law firm. Patricia was perennially ranked as a leading attorney by publications including Chambers, Best Lawyers and Who's Who Legal.
Patricia's awards include the NOW-NYC Women of Power and Influence Award in 2009. She has served as a director on the boards of charitable and public interest law organizations. Patricia received a B.A. from New York University's Washington Square College, an M.A. from the Johns Hopkins University and her law degree with honors from New York University School of Law, where she was the Managing Editor of the Review of Law and Social Change.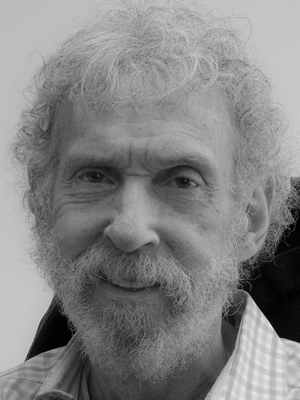 James S. "Great Neck" Richman
James S. "Great Neck" Richman is President and CEO of Richloom Fabrics Group, a textile convertor, designer, and distributor of home furnishing fabrics located in New York, with subsidiaries offices in Shanghai and Gurgaon.  Mr. Richman runs the Richloom Family Foundation, which has set up the Endowed Scholarship at George Washington University and Case Western Reserve University, the Richman Visiting Professorship at Brandeis University, and given major donations to Jewish Philanthropic America and other organizations.  Mr. Richman serves on the Board of Overseers at the New York University Stern School for Business, the Advisory Committee at Case Western Reserve University, and the Board of Trustees of the Atlanta High Museum of Art.  He is also associated with several New York City Local Charities, such as the Association to Benefit Children and Publicolor.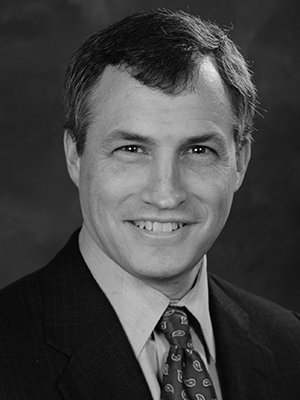 Eric Schoenberg
Eric Schoenberg is Chairman of CampusWorks, Inc., a provider of technology leadership services to universities and colleges.  Dr. Schoenberg also conducts research on the psychology of money and asset market bubbles, and has taught classes in behavioral economics, decision making, family wealth and leadership at Wharton, Columbia Business School, NYU's Stern School of Business, and the Haas Business School of the University of California at Berkeley.  Previously, he was Managing Director and Chief Knowledge Officer of Broadview International, a boutique investment bank offering merger and acquisition advisory services to Information Technology companies.  Before that, he served as a Foreign Service Officer in the U.S. Department of State.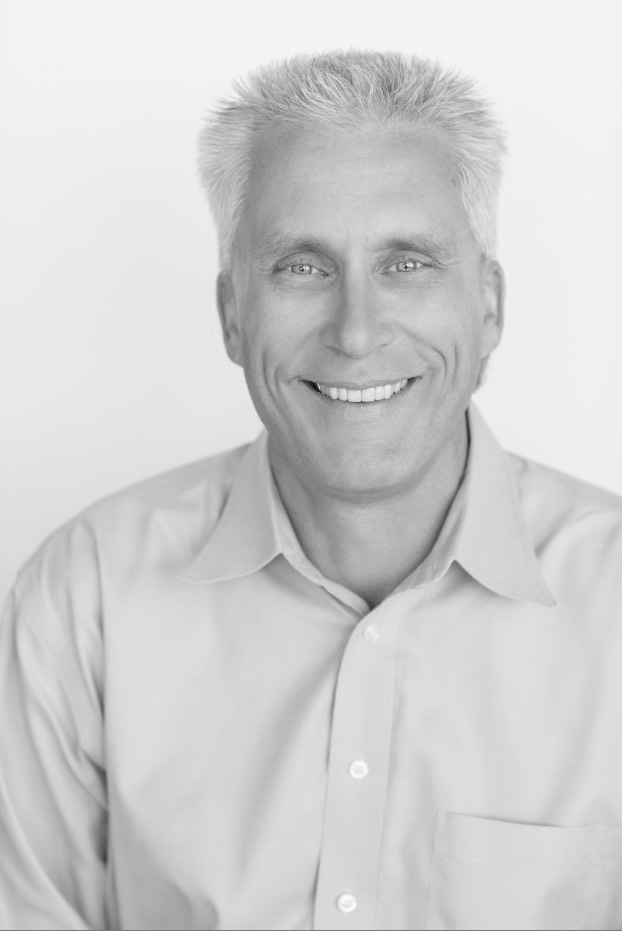 Joe Zimlich
Joe Zimlich is the Chief Executive Officer of Bohemian Companies.  Bohemian Companies is a private investment office committed to innovative and sustainable investment opportunities that often target social impact as well as financial returns.  Mr. Zimlich also serves on the board of Bohemian Foundation, a family foundation.
Mr. Zimlich has held board or director level positions in the following industries: technology, semi-conductors, water filtration, trust, private & commercial banking, food service, and venture-capital funds.  Joe served previously as a manager in mergers and acquisitions and as a specialist in the not-for-profit and banking industries, both at an international accounting firm.  He currently serves as a Board member for Bohemian Foundation, First Western Trust Bank, Ampt, LLC, Democracy Alliance, Third Way, Committee On States Executive Committee, America Votes Executive Committee, Colorado Democracy Alliance Executive Committee, and Colorado Donor Alliance.
Mr. Zimlich graduated from the University of Iowa with a BBA in Accounting.  He is a Certified Public Accountant (CPA) and a Professional in Human Resources (PHR).  He has been active in his community of Fort Collins, Colorado, notably with the Colorado State University System Board of Governors (where he previously served as Board Chair), Colorado State University's College of Business Global Leadership Council, EnviroFit International, the Economic Opportunities Advising Committee, Community Development Block Grant Committee, Fort Collins Museum of Discovery, Human Resources Ordinance Task Force, and Leadership Fort Collins.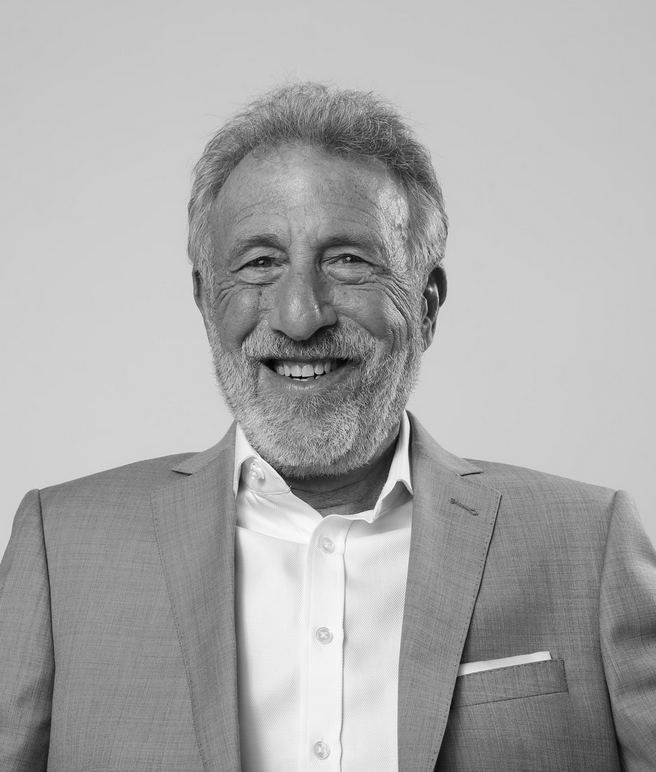 George Zimmer
George Zimmer is the Founder and former CEO and Chairman of The Men's Wearhouse.  Founded in 1973, he led the Company as Chief Executive Officer through 2011, at which time he named a successor.  Mr. Zimmer is an active Advisory Board member with the Oakland Zoo and the Boys and Girls Club of Oakland, and has served on numerous other boards, both for profit and non-profit, throughout his career.  Mr. Zimmer is widely recognized in his community for his philanthropic efforts, which include the Institute of Noetic Sciences, Chabot Space & Science Center, and Northern Lights School, all in the Bay Area.  He received Honorary Doctorates from Holy Names University, the Institute of Transpersonal Psychology, and the University of Redlands.  Mr. Zimmer earned a Bachelor of Arts in Economics from Washington University in 1970.
Patriotic Millionaires
The Patriotic Millionaires is a group of high net worth individuals with annual incomes over $1 million and/or assets over $5 million who are committed to raising the minimum wage, combatting the influence of big money in politics, and advancing a progressive tax structure. Some of our members include:
David Altschul
Encino, CA
Will Arora
Clyde Hill, WA
Franklin Arthur
Piedmont, CA
William Battle
Los Altos, CA
Marc Baum
New York, NY
Nicolette Beck
San Francisco, CA
Lawrence Benenson
New York, NY
Paul Bettner
McKinney, TX
Katy Drake Bettner
McKinney, TX
Eleanor Bingham Miller
Goshen, KY
Rich Boberg
Saratoga, CA
Dana Bronfman
New York, NY
Ian Brownell
Medford, MA
Michael Burke
Redondo Beach, CA
Bob Burnett
Occidental, CA
Ron Carter
Columbia, MO
Jim Chu
San Francisco, CA
James Colen
Davie, FL
Chuck Collins
Jamaica Plain, MA
Cynda Collins-Arsenault
Superior, CO
Thomas Curran
Prairie Village, KS
Alan Davis
San Francisco, CA
John Deane
Nashville, TN
Anne Delaney
New York, NY
Abigail Disney
New York, NY
Tim Disney
Los Angeles, CA
John Driscoll
Stamford, CT
Andrew Faulk
San Francisco, CA
Rick Feldman
New York, NY
Jerry Fiddler
Berkeley, CA
Richard Foos
Los Angeles, CA
Doug Ford
Lacey, WA
Lindsey Ford
Lacey, WA
Patricia Foschi
Santa Fe, NM
Lloys Frates
Los Angeles, CA
Ellyn Gelson
Encino, CA
Becky Gochman
New York, NY
David Gochman
New York, NY
Molly Gochman
New York, NY
Robert Goldschmidt
University Park, FL
Jeffrey Gural
New York, NY
Robert Haines
Collegeville, PA
Phyllis Hatfield
Seattle, WA
David Higgins
Scottsdale, AZ
Pierre Hollis
Stafford, VA
Kim Hoover
Miami, FL
Jeff Huggett
Minneapolis, MN
Leah Hunt-Hendrix
Brooklyn, NY
Peter Janovsky
New York, NY
Phil Jensen
Sebastopol, CA
Frank Jernigan
San Francisco, CA
Joey Kaempfer
McLean, VA
Joshua Kanter
Midvale, UT
Jean Kaplan
Santa Barbara, CA
Rochelle Kaplan
Salt Lake City, UT
Woody Kaplan
Boston, MA
Maureen Kennedy
Inverness, CA
Howard Klein
Los Angeles, CA
Michael Lambert
Portland, ME
Anna Lane
Charlottesville, VA
Ted LaRoche
Murfreesboro, TN
Alida Latham
Seattle, WA
Suzanne Lerner
Hawthorne, CA
Art Lipson
Salt Lake City, UT
Becky Liebman
Olympia, WA
Richard Mader
Pasadena, CA
Patricia Martone
New York, NY
Terry Meehan
New York, NY
Dennis Mehiel
New York, NY
Diane Meyer Simon
Santa Barbara, CA
Michael Nash
Bridgehampton, NY
Scott Nash
Chevy Chase, MD
Wendy Neu
New York, NY
David Nixon
St. Pete Beach, FL
Ken Olum
Sharon, MA
Pat Palermo
New York, NY
Frank Patitucci
Pleasanton, CA
Barbara Pearl
New York, NY
Morris Pearl
New York, NY
Judy Pigott
Seattle, WA
Drew Pomerance
Tarzana, CA
Peg Primak
Waltham, MA
Stephen Prince
Brentwood, TN
Susan Pritzker
San Francisco, CA
Cathy Raphael
Pittsburg, PA
Amelie Ratliff
Jamaica Plain, MA
Richard Rice
Skokie, IL
Great Neck Richman
New York, NY
Michael Rothman
Chicago, IL
Jonathan Ruga
Salt Lake City, UT
Eric Schoenberg
Franklin Lakes, NJ
Stephen Segal
Philadelphia, PA
Spencer Sherman
Sebastopol, CA
Stephen Silberstein
Belvedere Tiburon, CA
Ian Simmons
Boston, MA
Diane Meyer Simon
Santa Barbara, CA
Daniel Simon
New York, NY
Douglas Smith
Seattle, WA
Marguerite Snowdon
Wilson, WY
Karen Stewart
Vista, CA
Faye Straus
Lafayette, CA
Sandor Straus
Lafayette, CA
Arthur Strauss
Irvine, CA
Ritchie Tabachnick
Ligonier, PA
Allison Thomas
Los Angeles, CA
Henry Thorne
Sewickley, PA
Andrew Tobias
New York, NY
Diane Trombetta
Los Gatos, CA
Roy Ulrich
Berkeley, CA
Christy Wallace
Bethesda, MD
Scott Wallace
Bethesda, MD
Ross Waller
Lexington, VA
David Watson
Oakland, CA
Vinitha Watson
Oakland, CA
Sage Weil
Madison, WI
Peter Weinberger
Syosset, NY
Nina Weissberg
McLean, VA
Carol Winograd
Stanford, CA
Terry Winograd
Stanford, CA
Bennet Yee
Mountain View, CA
Scott Young
Salt Lake City, UT
George Zimmer
Fremont, CA