As our country debates an overhaul of the nation's tax code that would significantly raise rates on millionaires, billionaires, and wealthy corporations, the Patriotic Millionaires are launching an offensive against the people standing in the way. Selfish billionaires, Wall street tycoons, and CEOs are all fighting tooth and nail to protect their own special tax breaks at the expense of the American people. 
Enough is enough. It's time for the rich to pay up.  
For Tax Day 2021, the Patriotic Millionaires are launching three mobile billboards in New York City and Washington DC to send a message to those who are standing in the way of progress on taxes. To view the images running on each billboard, click here. 
Each stop for our billboard has been chosen for their own unique reasons. Here's what we've got planned today: 
NYC Billboard: 'Cut the Bullsh*t. Tax the Rich'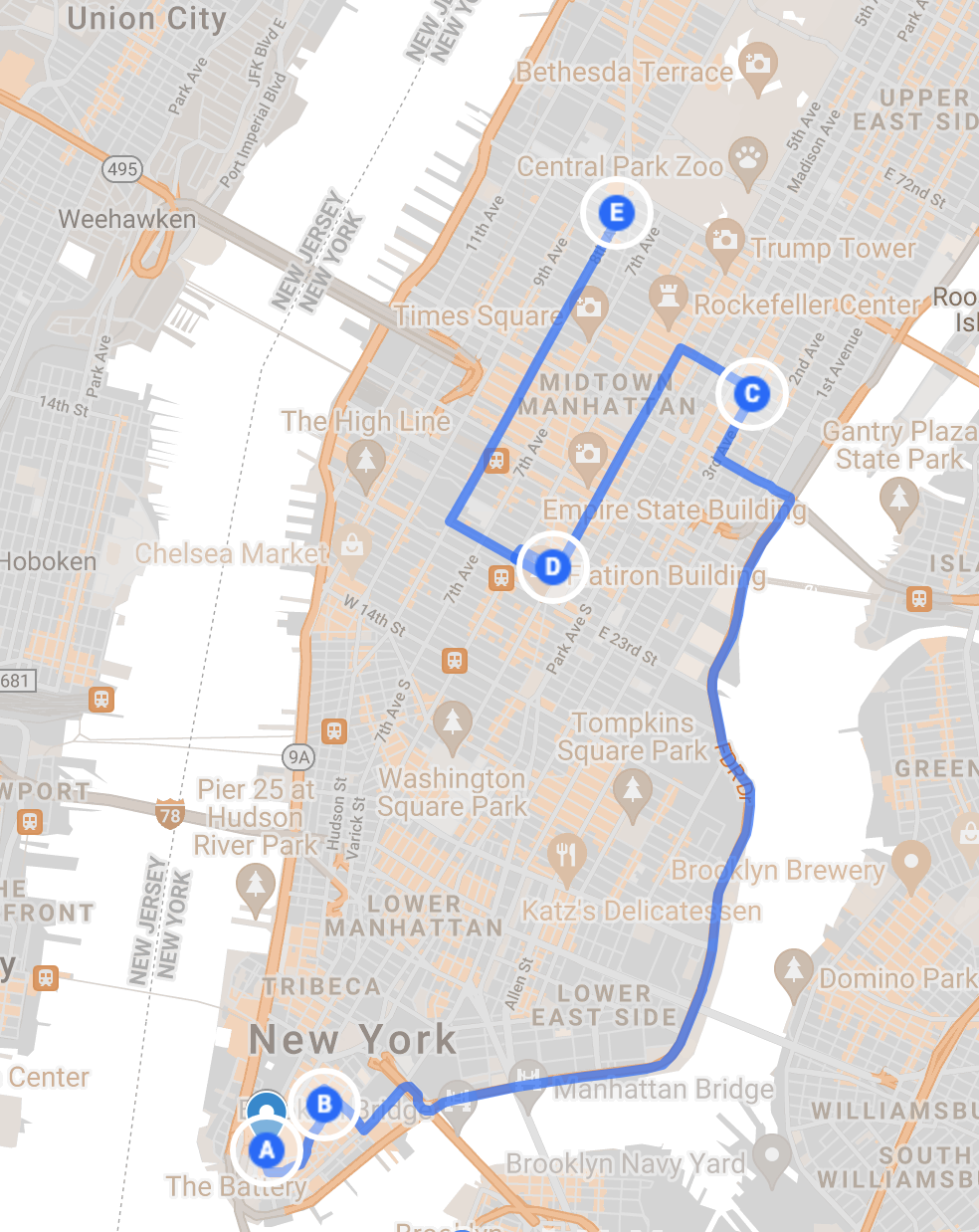 STOP 1: The Wall Street Bull
Our billboard will take this slightly-NSFW message directly to the plutocrats of Wall Street to remind them that it's time for them to pay their fair share. With President Biden's proposal to raise the capital gains tax rate for top earners from 20 percent to 39.6 percent, there is no better time to take on the lies of the Wall Street elite. Billionaire investors are not job creators, and it's time for them to stop claiming that they deserve a special tax break more than people who actually work for a living. 
STOP 2: The Federal Reserve Building 
Just steps from Zuccotti Park, the birthplace of the Occupy Wall Street movement, the Federal Reserve Building in New York City represents how the rich and powerful have wielded control over our economy for decades and used it to benefit themselves.
STOP 3: Chuck Schumer Senate Office 
As the Senate Majority Leader, Schumer is going to be at the forefront of any tax negotiations. He has a once-in-a-lifetime opportunity ahead of him in the coming months to make our tax code fairer for all Americans, but Schumer has made no secret of being a friend to Wall Street. Our billboard will park outside his New York City Senate office to remind him that he serves the people of New York above the interest of millionaires and billionaires on Wall Street. 
STOP 4: Bezos Madison Park Apartment 
Jeff Bezos is the poster child for how greed and tax loopholes have created an enormous wealth gap in our country. While Bezos and Amazon have made billions of dollars during the pandemic, many of his workers have lost their homes and basic quality of life. Amazon relies on our country's physical infrastructure and education system, yet has expressed no willingness to pay its fair share to keep our country and our economy running smoothly. 
Not only are we parking our billboard outside Mr. Bezos' Madison Park Apartment building in New York City, but we will also be holding an in-person protest calling on Bezos to pay up. 
STOP 5: 57th Street Billionaires Row 
Our billboard will wrap the day by taking our message to Billionaires Row, one of the wealthiest zip codes in New York City (and the country). The people living in this area are some of the wealthiest people in the world – they can more than afford to pay more, and we're tired of them pretending like they can't. 
DC Tax Day Billboards: 'Tax Me if You Can' and 'Tax the Rich Save America. It's that simple.'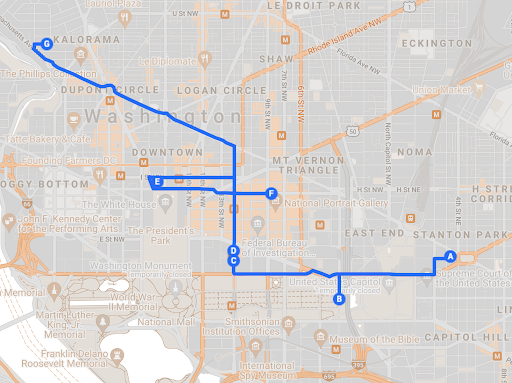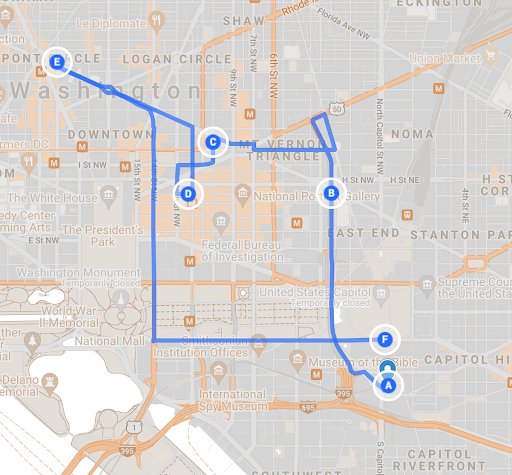 Our two billboards in Washington, DC will be weaving in and out of the center of the city all day, hitting a wide swath of the city's political and economic "elite." Stops include:
Mitch Mcconnell Residence in Washington, DC
Minority Leader Mcconnell pushed the 2017 Trump Tax cuts, which gave almost $2 trillion in tax cuts to millionaires, billionaires, and wealthy corporations, through the Senate on a completely party-line vote. Now he's trying to stand in the way of real, progressive tax reform in the Biden infrastructure proposals. His willingness to sell out the American people to his wealthy donors is killing the American people and the American economy, and we're stopping at his home to keep up pressure on him and the Senate Republican caucus. 
U.S. Capitol Building 
As Lawmakers travel back to DC for votes this afternoon they will be greeted with a simple message: "Tax the Rich. Save America." As Congress prepares to negotiate President Biden's new tax plan, we couldn't think of a better message that each member of Congress needs to hear. 
Bezos Mansion:
We couldn't resist another shot at hitting Bezos. We're going to park our billboard outside his $23 million Kalorama Mansion to drive the point home: it's time to tax the rich, whether he likes it or not.
Trump Hotel:
Back in 2017 President Trump passed a disastrous tax bill that gave trillions of dollars in tax cuts to the wealthiest Americans and multinational corporations. The Tax Cuts and Jobs Act was his signature legislative achievement, and it was a disaster. Trump may be out of office, but the stain his presidency left on our tax code lives on, and we won't let the American people forget it.
DNC:
The Democratic Party has long campaigned for higher taxes on the wealthy, but often caves when it comes time to pass a law. While we are happy that the party is finally embracing the message of higher taxes, we know that they're facing immense pressure from the right to shrink the scope and ambition of the Biden tax plan. They need to stand strong, and push the more moderate members of the party to recognize that this isn't just good policy, it's good politics. Taxing the rich is a political winner, and we must continue to pressure Democrats to make sure they do not cave this time around. 
Conservative Think Tanks:
Finally we will hit a series of conservative think tanks around DC. Our targets include the Heritage Foundation, CATO, Americans for Prosperity and others. Conservative policy groups like these have spent decades spreading falsehoods about higher taxes on the rich in order to push thoroughly debunked trickle-down economic policies. Today we launch an offensive against these lies and hit back against the false narrative that higher taxes will destroy the economy. 
For more information on our mobile billboard please follow us on twitter and check out our exclusive in CNBC today detailing the mobile stunt. Happy Tax Day! And we hope to see you with our billboard around town!