Patriotic Millionaire Eric Schoenberg is issuing a personal challenge to Presidential candidate Donald Trump – if Mr. Trump releases his taxes, he will as well. American voters deserve this full disclosure in order to understand any special interests or relationships that may result from financial complexities. The Patriotic Millionaires have been part of campaigns demanding Mr. Trump release his taxes, but are now offering a direct challenge.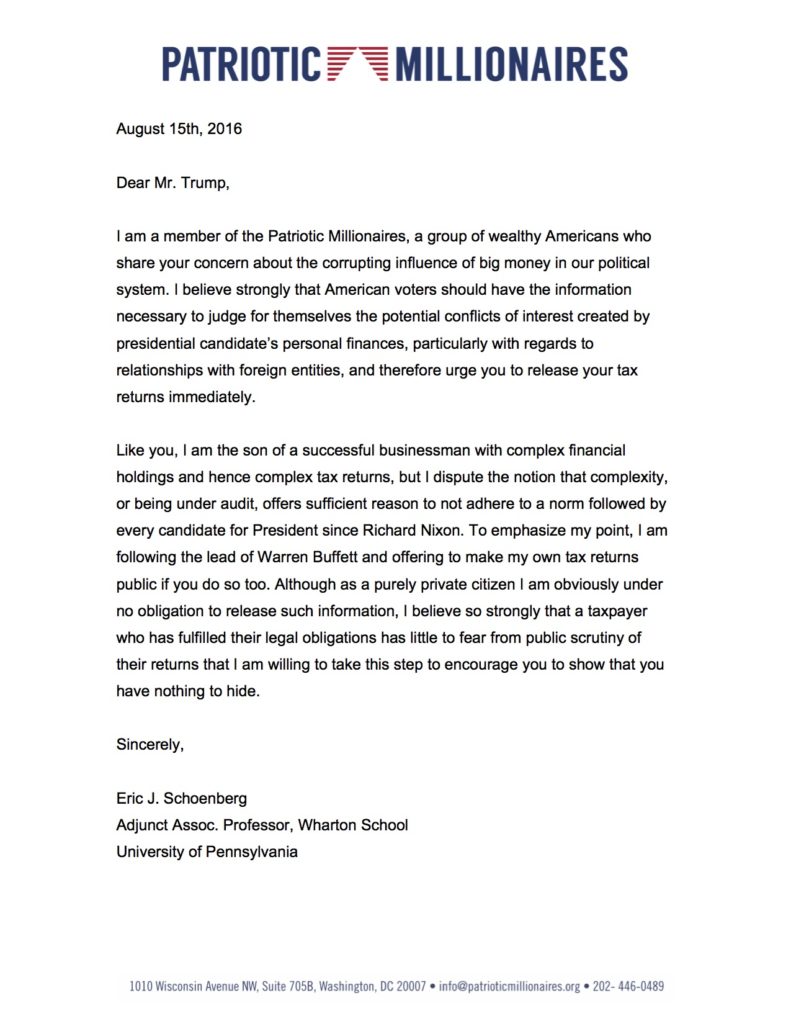 Patriotic Millionaire Eric Schoenberg is an Adjunct Associate Professor at the Wharton School, University of Pennsylvania. He has a long history of breaking through conservative orthodoxy in the media.
He has an interview on Fox where he left Stuart Varney speechless that has gone viral,
… and most recently another interview on the O'Reilly Factor where he shot down any defense of Trump's economic plan.